21/03/2022
Putin you will pay for that!
At Zaporizhzhia's Children's Hospital, I came across one grief-stricken, inconsolable father whose family had been completely torn apart.
His daughter Natasha, who was 26, and his 4-year-old granddaughter Dominica, were killed when a Russian shell landed near the shelter where the whole family was seeking refugee from the bombardment of Mariupol.
"I looked at the ground and there lay my little granddaughter with her head completely torn to pieces," says Vladimir. "She lay there without a single breath and right next to her was my daughter with her legs fractured, open fractures."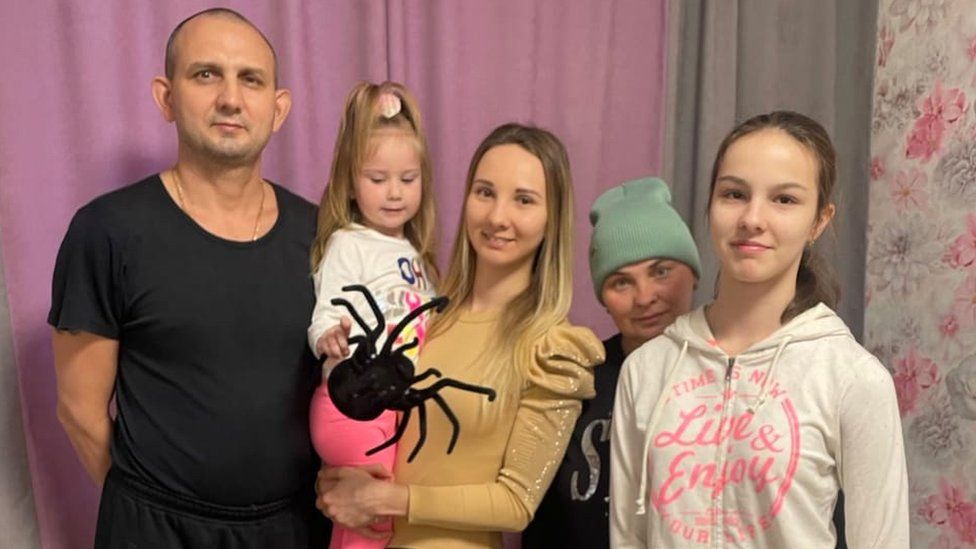 Dominica - whose pictures her grandfather almost caresses on his phone - was killed instantly. Her mother died from her injuries the next day.
As broken as he is, Vladimir is trying to stay strong for his second daughter, Diana. She was also critically wounded in the blast and was about to undergo emergency surgery.
But he could not hide his pain. "God, why would you bring all this upon me? I was not supposed to bury my children, my lovely girls, I failed to protect you."